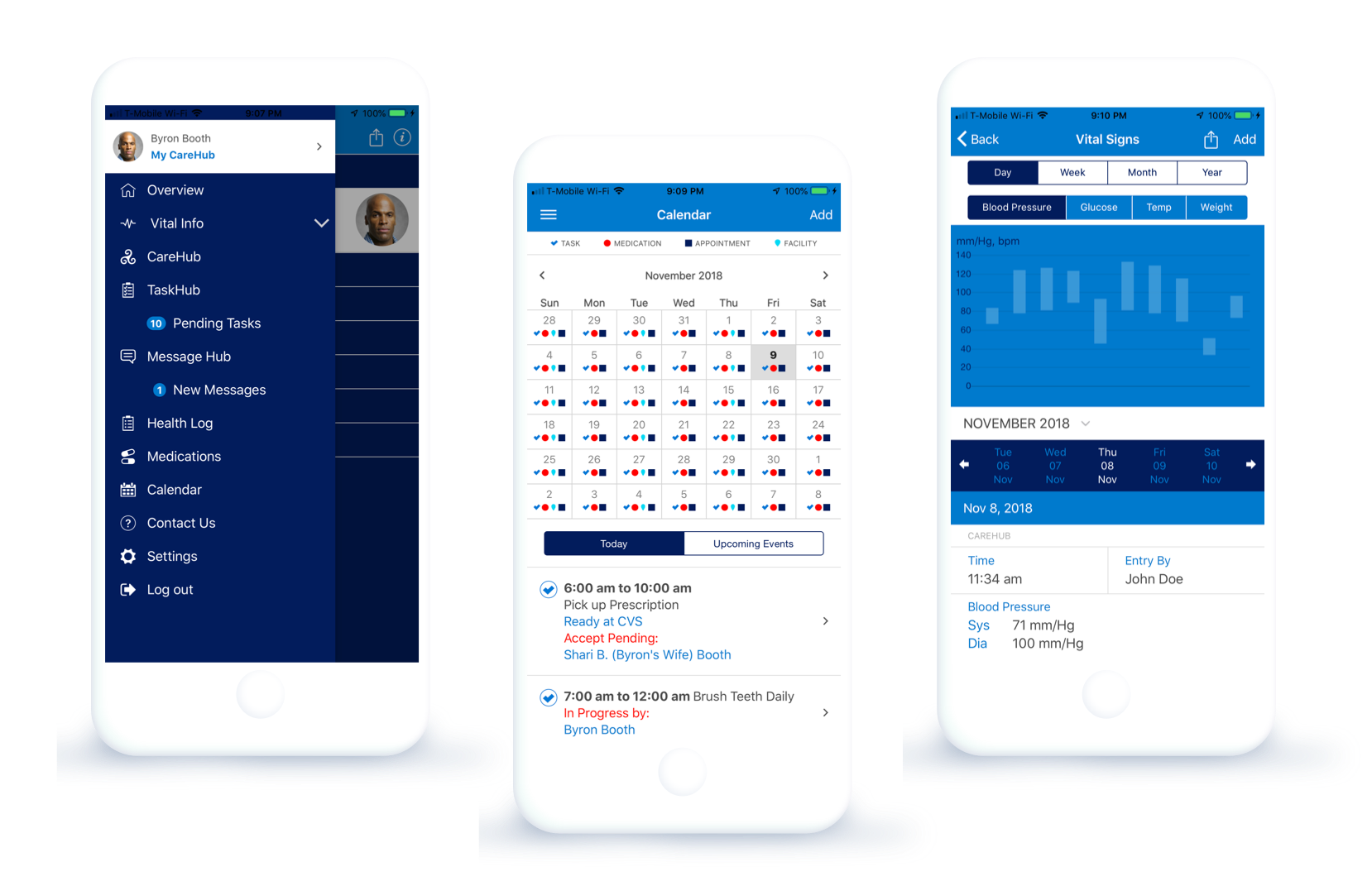 Project: Our Care Hub App
Patient-Centric Care Coordination and Collaboration Tool

Thanks to our depth of experience developing more than 200 healthcare applications for patients and healthcare providers, our team was selected to develop the "killer app" of healthcare. Our CareHub is designed for use by healthcare teams, caregivers, patients, and family members to seamlessly foster better care coordination, communication, and patient monitoring.   All patient needs can be coordinated and managed from the app and it's available on iOS, Android, and the Web. 
The Expanded Apps team designed and developed the complete CareHub platform, including the backend technology stack and the frontend user interface–it incorporates the latest FHIR standards to facilitate data exchange with EHRs.  CareHub's unique group approach to care coordination attracted the U.S. Veteran's Administration (VA) who piloted the app in 2019 for brain polytrauma veteran patients and their families.