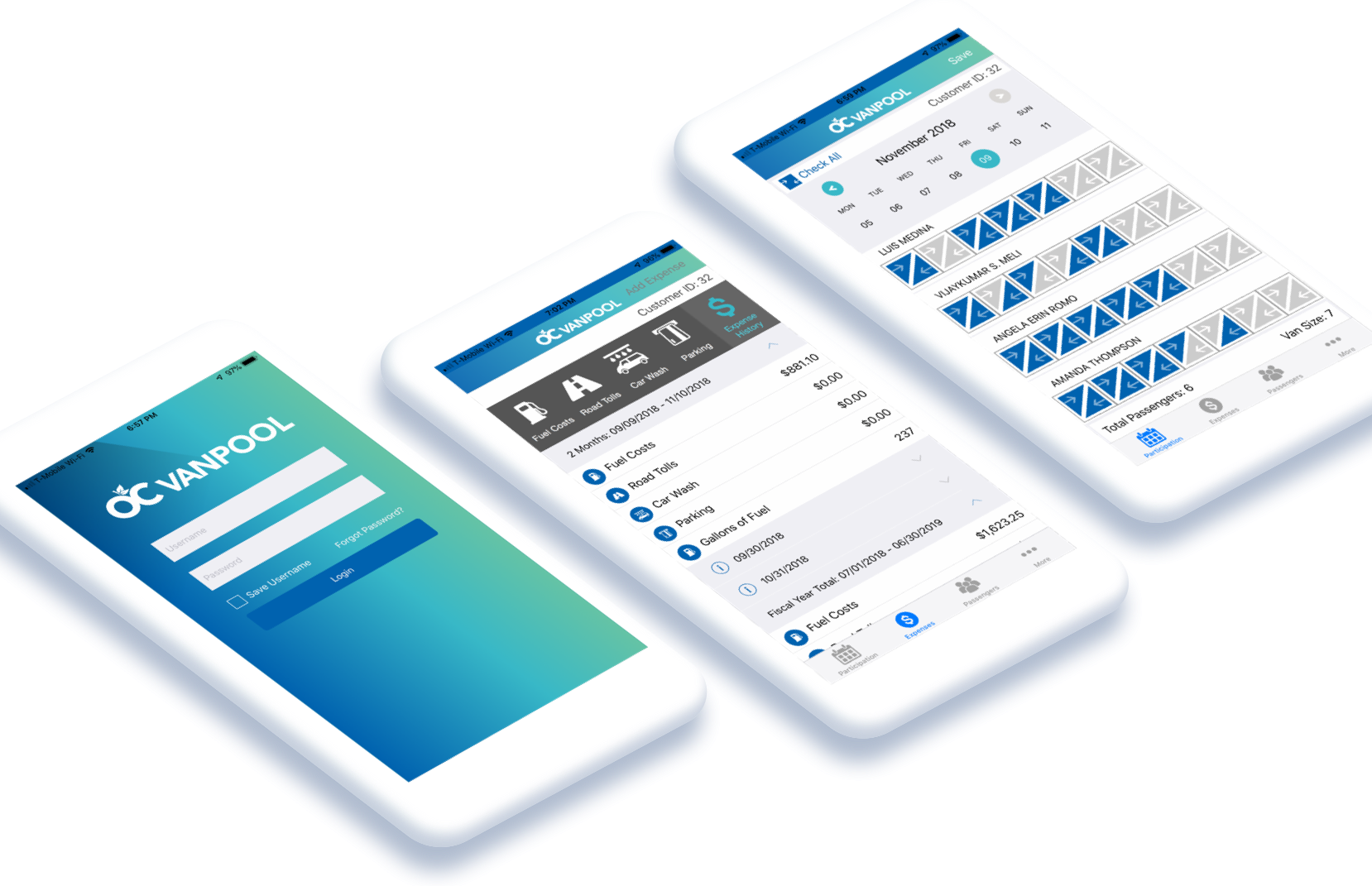 Project: Orange County Transportation Authority (OCTA) Vanpool App
OCTA's Vanpool app is used by vanpool coordinators to easily and efficiently track daily ride usage and expenses.  The app is fully integrated with OCTA's on-site legacy system which transmits data collected in the Vanpool app to the U.S. Department of Transportation.
In 2015, Expanded Apps won this contract in a competitive procurement by OCTA and was entrusted by this local government agency to design, develop, and launch the iOS and Android Vanpool apps.
Each successive year, Expanded Apps has been awarded maintenance agreements to maintain and update the apps as requested by OCTA.