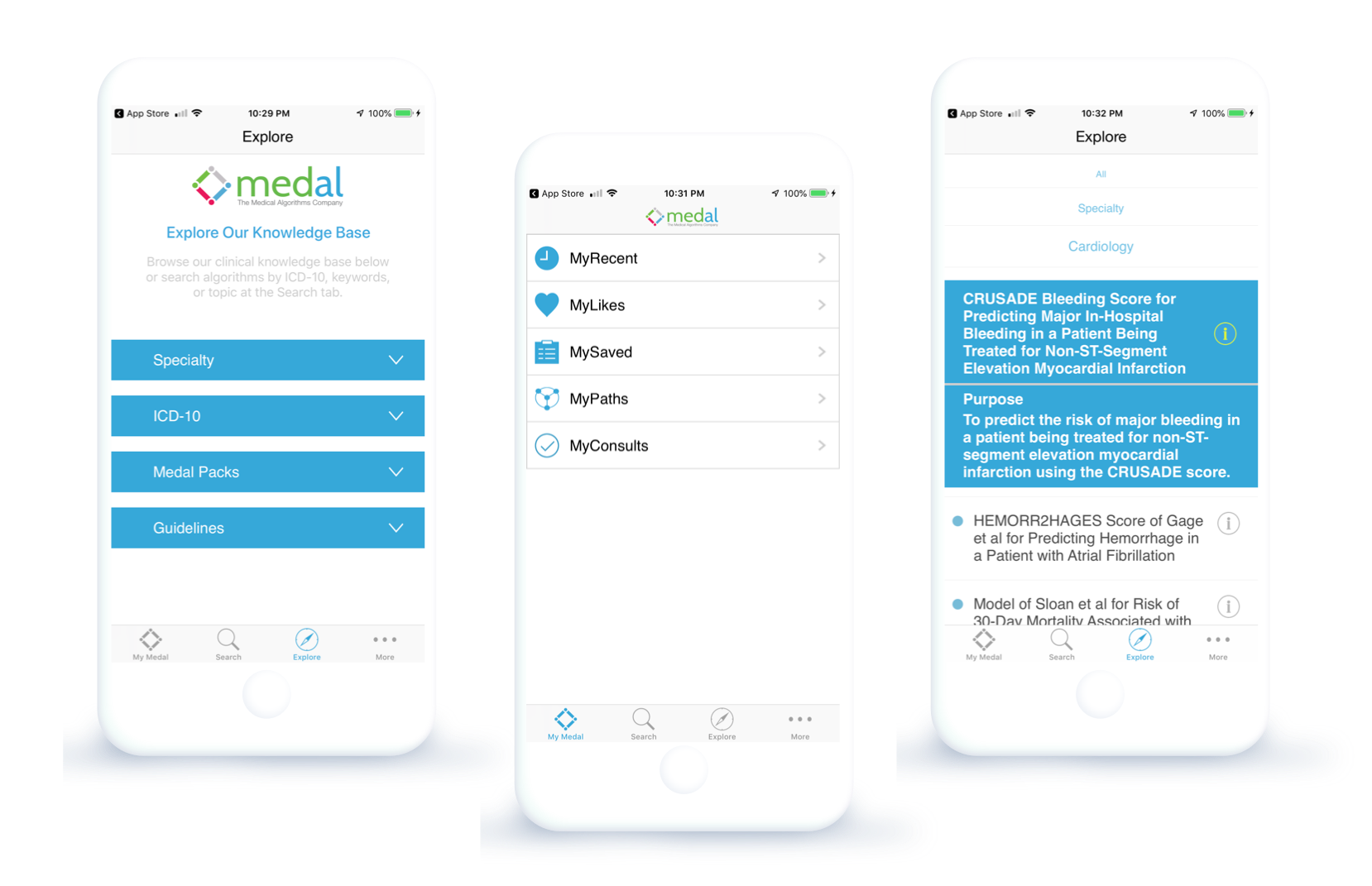 Project: Medal Medical Algorithms App
Explore our vast collection of medical algorithms, covering nearly every medical specialty. These powerful, effective, peer-review based clinical decision support tools are a must-have resource for healthcare professionals.
The full collection includes more than 24,000 analytics, covering diagnosis, therapy, and monitoring of health conditions along with many more clinical topics.